Technological advances are constantly being developed to improve customer experience, however, not all of these new developments are easy to implement. Some hospitality technology may require time to set up as it needs to go through the hotel IT system. Some of the simpler yet very effective technologies include mobile ordering, wireless devices for staff, and integrated guest applications which help to streamline processes and improve guest experience standards in hospitality. When adopting new technology that can succeed quickly and without the need for too many stakeholders, you need to have a clear strategy to successfully implement them into your business.
Wireless Mobile Devices and Software for Staff
While the majority of hospitality technology is focused on guest-facing mobile technology such as digital check-ins, these technologies are also a useful tool for staff. Using software as a service like MyStay, Canary Technologies, and EasyWay, etc, allows staff to process bookings, payments, and check-ins directly from a mobile device.
EasyWay for example is an all-in-one dashboard that manages the entire guest experience. This system offers a completely contactless check-in and check-out process for hotel guests, secure payment methods, secure identity verification, high-quality 2-way translation service for guests and staff members, etc. The implementation of software such as EasyWay is a simple and quick change that will enhance your guest experience to the highest possible level.
In addition, technology like this can also be used for other members of staff like housekeepers. Mobile devices can enable housekeeping to closely monitor rooms to clean and update guests promptly on when rooms are ready for check-in. This helps improve productivity, enhance communication between staff, and increase work efficiency.
Virtual Reality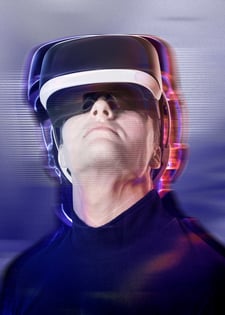 Guests have higher expectations of hotels than ever in the digital age. In the hotel industry, you can't fully experience a hotel until you book and stay the night. However, many hotel's are now using their websites to give guests an experience of the hotel, before they book.
Booking platforms that now offer this Virtual Reality technology can provide potential customers with 360 videos of hotel rooms and other hotel amenities before even visiting. Providing customers with more reliable information about the hotel through virtual tours can encourage them to finalize their booking. This has been especially hard since Covid-19 where customer expectations have risen immensely. This new type of hospitality technology is therefore an excellent opportunity for hotels to attract customers.
IOT Pest Management Systems
At Spotta, we offer advanced hospitality technology such as pest management systems that don't even need to be connected to the hotel Wifi system. This aspect of the design means that this technology is simple to implement and can be quickly deployed without any fuss. This cutting-edge technology that we have produced enables hotels to continuously monitor and easily identify pests such as bed bugs before the problem escalates.

Our solution uses a smart device with a lure inside and is placed under the mattress to attract the bugs to enter it. Bed bugs that enter the device will trigger a sensor to analyze the bug and send the results to our system so we can say when and where the bugs have been detected. This system ensures that hygiene standards are kept at the highest level without the need to overload current workers or hire more staff and therefore, maximize the customer experience.
Mobile Ordering
QR codes for mobile ordering is a great way for customers to browse menus and order food and drink directly from their mobile device or tablet from not only their room, but anywhere on the property. More advanced mobile ordering can also enable guests to pay on their device without the need for in-person interaction with staff. These new systems that gained popularity particularly due to Covid-19, can take time to implement depending on the number of different features but are an essential part of streamlining hotel operations to improve customer experience. As we move forward, these new types of hospitality technology are an expectation rather than an added bonus and so customers will be looking out for these systems when deciding whether to book a hotel.

One example of this is a leading brand in the US market for contactless ordering known as RoomOrders. This technology allows customers to scan a QR code with their smartphone without the need for an app, and place orders to hotels, restaurants, suppliers, etc. The customer has access to live updates of the order along with customer feedback forms to ensure the delivery of a high-quality service.
Integrated Guest Applications
Despite being something that is already very common in the hospitality industry and has been for a few years now, integrated guest applications provide hotels with a personalized system with everything all in one place. Although app development can be a lengthy and complicated process, once set up, hotels can update the app regularly by adding new features as technology continues to advance. These apps usually offer digital bookings, online payments, contactless check-ins alongside extra information about the hotel, chat rooms for any guest queries, restaurant or treatment bookings, or recommendations on activities to do locally, etc. These systems allow you to take the guest experience to the next level by giving guests the power to choose how they wish to interact with staff. This hospitality technology also enables chains or groups with multiple locations or destinations to promote the entire brand and cross-sell to current guests.
Find the Right Hotel Management Software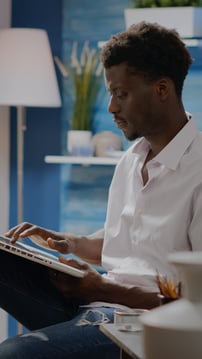 Hotel management software is the perfect way to maximize revenue whether you are a small property with a limited budget or a more luxury resort with a high budget. These systems put everything in one place and help hotels to organize, manage and schedule their daily operations efficiently. They allow staff to save time in regards to admin tasks as the software does most of the work and leaves room for more important tasks such as interaction with guests.

Cloudbeds, for example, is an award-winning cloud-based hospitality technology system designed specifically to grow revenue, streamline operations and deliver memorable guest experiences. They cater for all types of properties from small vacation rentals and hostels to big hotels and offer their system in 7 different languages. With 22,000 happy customers, Cloudbeds promises to provide a smooth all-in-one solution to successful hotel management.
Have a Strategy and Implement with ROI in Mind
While some of these tools, such as mobile ordering or contactless check-in, can maximize the customer experience and are a good addition to your business's operations, it is important to have a strategy in mind as it's not always easy to measure how effective these are in regards to return on investment (ROI). As an example, mobile ordering is a great idea but how will it save money or generate more revenue? Also deploying that will involve a lot of different stakeholders, so it could be a long project.
Other tools like Spotta and IOT Pest Management Systems are a fundamental part of running a hotel. Any kind of bad review or rating in regards to pest infestation can be detrimental to your reputation and earnings, so investing in this kind of hospitality technology will most definitely drive ROI for your business. What's more, these solutions don't even use the hotel wifi, so it's easy to deploy them and you will be able to calculate ROI quickly.